| | |
| --- | --- |
| | |
| | Taken on the Sea Dancer, Jan '98 |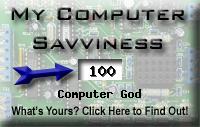 Interests

Computers, SCUBA diving, underwater photography / videography, classical music (late renaissance to classical era), weather.

Something occurred recently that causes me to point to a support group. I have TN (Trigeminal Neuralgia) and this seems to be the best resource of information.

Favorite Sites

Want to know about home schooling? From a mother who home schooled her four marvelous children? And wrote a book about it? Then see my sister's site: Sea Change Publications

As of Jan '17 most of my live aboard diving trips have been with Peter Hughes. However, Peter Hughes Dancer Fleet is now part of the Aggressor Fleet
7 charters on Sea Dancer (Turks & Caicos)
1 charter on Wave Dancer (Belize)
6 charters on Sun Dancer (I) (Palau)
11 charters on Sun Dancer II (Palau)

But I've also taken some trips with the Aggressor Fleet
1 charter on a Cayman Aggressor (I or II)
1 charter on the Belize Aggressor II
1 charter on the Belize Aggressor III
1 charter on the Turks & Caicos Aggressor
2 charters on the Rock Islands Agressor
1 charter on the Palau Agressor II

The majority of my underwater camera gear came from Fred Dion's UnderWater PhotoTech, (when I was using film) but that's been taken over by BackScatter (East) and I have digital from them.

I now have more than 500 dives in the waters around Palau (most were on the Sun Dancer I or II, 69 on the Rock Island Agressor or Palau Agressor & 5 with Sam's). Except for 1 or 2 day outings, land based diving is just not my thing.

In Palau, if I wasn't on a live aboard, I'd be diving with Sam's Tours . I know or have known some of the dive masters working there and it has a very good reputation.


When I'm in Palau and not on a live aboard dive boat, I like to stay at The Carolines Resort . It's a very cozy place, and has much more personality (and is less expensive than) the PPR . Unfortunately Carolines has only seven cabins (they're building an eighth), so it can be tough to book. But, if you can get a cabin (best views are from 7, 6 or 5), the views from the balcony are fantastic!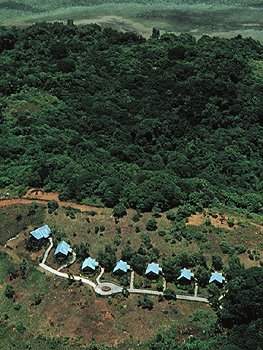 Email MDB (remove the obvious spam blocker and '.').

Updated 2017/11/28 17:30UTC