| | |
| --- | --- |
| | |
| | Taken on the Sea Dancer, Jan '98 |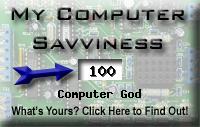 Interests

Computers, SCUBA diving, underwater photography / videography, classical music (late renaissance to classical era), weather.

Something occurred recently that causes me to point to a support group. I have TN (Trigeminal Neuralgia) and this seems to be the best resource of information.

Favorite Sites

Want to know about home schooling? From a mother who home schooled her four marvelous children? And wrote a book about it? Then see my sister's site: Sea Change Publications

As of Jan 28 '02 most of my live aboard diving trips have been with Peter Hughes' Dancer Fleet.
7 charters on Sea Dancer (Turks & Caicos)
1 charter on Wave Dancer (Belize)
6 charters on Sun Dancer (I) (Palau)
11 charters on Sun Dancer II (Palau)

But I've also taken some trips with the Aggressor Fleet
1 charter on a Cayman Aggressor (I or II)
1 charter on the Belize Aggressor II
1 charter on the Belize Aggressor III
1 charter on the Turks & Caicos Aggressor

The majority of my underwater camera gear came from Fred Dion's Underwater Phototech

I now have more than 450 dives in the waters around Palau (all but 5 from the Sun Dancer I or II and those were with Sam's). Unfortunately, PHD no longer goes to Palau or my other favorite, Turks & Caicos. So, if I go to either of those, it will be with Aggressor. Except for 1 or 2 day outings, land based diving is just not my thing.

In Palau, if I wasn't on a live aboard, I'd be diving with Sam's Tours . I know or have known some of the dive masters working there and it has a very good reputation.
At his location, Sam has one of the premier underwater photographer/videographers in Palau, Kevin Davidson .

When I'm in Palau and not on a live aboard dive boat, I like to stay at The Carolines Resort . It's a very cozy place, and has much more personality (and is less expensive than) the PPR . Unfortunately Carolines has only seven cabins (they're building an eighth), so it can be tough to book. But, if you can get a cabin (best views are from 7, 6 or 5), the views from the balcony are fantastic!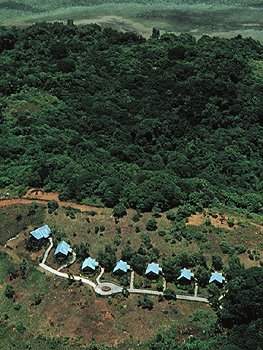 Email MDB (remove the obvious spam blocker and '.').

Updated 2010/01/15 19:30UTC